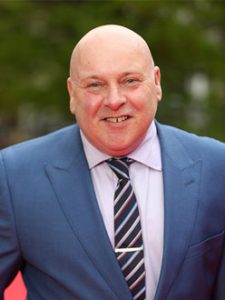 Dr David Foster, Director of Career Development & Skills, University College Dublin
Having entered higher education careers work at Queen's University, Belfast in 1994, Dr David Foster is now Director of Career Development and Skills at University College Dublin.  Recruited to UCD on an agenda for change, David has transformed the scale, scope and impact of UCD Careers Network.  Adopting the CareerEDGE Model of Employability (Dacre-Pool and Sewell, 2007), students' personal and professional development is grounded in theory and practice and designed to enhance students' self-efficacy and self-confidence.
Academically and professionally qualified, David holds a BSc in Psychology and Linguistics, a Graduate Diploma in Career Guidance, a MSc in Guidance and Counselling and a PhD exploring Career-Decision Making Self-Efficacy in undergraduates.  David holds a senior award in Leadership and Management from the City and Guilds of London Institute and for many years has been an active contributor in both the Association of Graduate Careers Advisory Services and the Association of Higher Education Careers Services of which he is currently a Director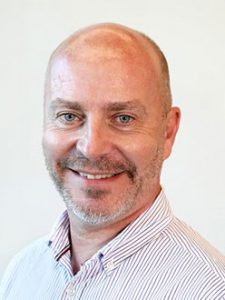 Alan McAlpine – Career Industry Council of Australia
Alan is the Associate Director, Student Success at QUT. He leads five portfolio areas that oversee six multidisciplinary teams in each of the 6 QUT faculties. The embedded teams provide support in career development, language and learning and STEM, with the primary aim of embedding support into curriculum while also addressing ongoing retention challenges. Prior to this role Alan managed the Careers and Employment Service for over ten years. He is a longstanding Management Committee member of the National Association of Graduate Career Advisory Services (NAGCAS) and was President from 2010 until 2014. He is a member of the CICA executive and also sits on the board of Graduate Careers Australia. Alan has over 20 years experience in the career development field with the last 15 being in HE sector. During that time he was part of three citation awards from the Australian Learning and Teaching Council (ALTC). He is a tragic 70's music rock lover and plays his guitar (very badly).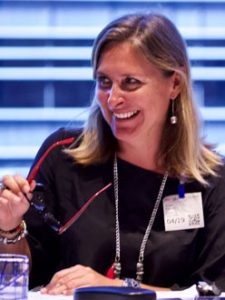 Anna Fourie – APAC & Australia University Recruitment Lead –  Microsoft
Anna has over 20 year of experience in Talent Acquisition from both Europe and Asia and currently leads Microsoft's campus hiring strategy for Asia Pacific.  She introduced Microsoft's first internship programs into South East Asia and Japan and most recently led the team to deliver Microsoft's first virtual internship program across Asia after the recent outbreak of COVID-19.   With over 9 years experience in the field of graduate recruitment, Anna is also Vice Chair and Director of the South East Asian Association of Graduate Employers (SEAAGE).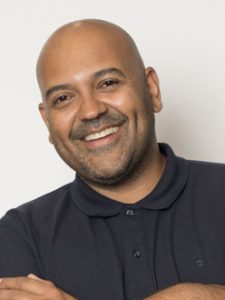 Bob Athwal– Global Lead Early Careers – Senior Talent Manager – Skyscanner & Co-Founder Global Career Services Summit 
Bob is an award winning industry expert, has an undergraduate degree in Mathematical Modelling, an Executive MBA and is nearing completion of his PhD in Social Mobility and the Graduate Labour Market. Bob began his career as Students Union President. After this Bob worked for companies such as Tesco, Enterprise Rent-A-Car and graduate-jobs.com, RWE npower, University of Leicester and Skyscanner. Bob is a regular International conference speaker and co-author of the first book in the UK written on Graduate Recruitment and Development.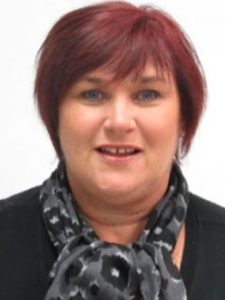 Cathy Sims – Executive Director – South African Graduate Employers Association
Cathy is the founding member and Executive Director of the South African Graduate Employers Association.  Her previous experience includes HR Manager for leading international management consulting firm, Accenture and the University of Cape Town as Head of Employer Relations/Deputy Director of Careers.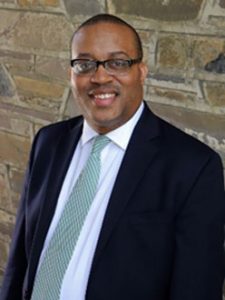 Charles Jennings Jr., Senior Associate Director of Employer Engagement and Outreach, Princeton University
Charles grew up in Hephzibah, GA, which is a small town outside of Augusta.  He attended the University of Georgia with the desire to become a filmmaker.  Fortunately, after graduation in 1998, he was directed on a new path into the world of career services and he began working in positions at Goodwill Industries, Georgia Department of Labor and Augusta Technical College.
He then decided to transition into the world of higher education and work at the career centers within universities.  In 2014, he accepted the position of Associate Director of Employer Relations for the Career and Professional Development Center at the University of Baltimore and in 2017, he became the Director of the Career Development Center at Tennessee State University.  He currently serves as the Senior Associate Director of Employer Engagement and Outreach of the Center for Career Development at Princeton University, which he began in July 2019.
The most rewarding part of his job is the time that he spends with students – whether it is in a classroom or student organization presentation, in a career advising appointment or having lunch with one of them.  He continues to mentor and strives to serve as a positive influence with them.  His hope is that he encourages all of them to discover their passion and turn that into their chosen career path.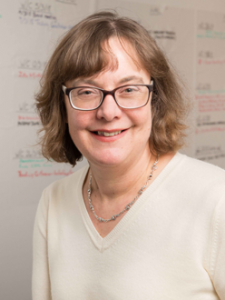 Elaine Boyes, Executive Director, Association of Graduate Careers Advisory Services
Elaine Boyes is the Executive Director of Association of Graduate Careers Advisory Services (AGCAS). Elaine joined AGCAS in 2016, following a short stint in higher education as Head of External Relations for the Hull York Medical School. Prior to this, she held leadership roles in professional membership organisations for over 12 years, running the Nuclear Institute, the professional body for the nuclear sector, and as Head of Publishing at the British Computer Society (BCS). She has previously been a Trustee of the Science Council and a Director of the Association of Professional and Learned Society Publishers (ALPSP).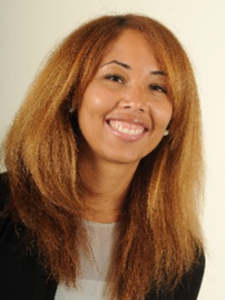 Francesca Jones, Campus Recruiting Leader Financial Services, Ernst & Young
Francesca Jones graduated from the University of Charleston in 2005 with a bachelor's degree in Accounting.  She started with Ernst & Young, LLP in the fall of 2005 as a Staff member of the Assurance practice in Charleston, WV.
In the fall of 2007, Francesca joined the recruiting team of Ernst & Young in Cleveland and Columbus, OH.  Over the past twelve years she spent time in various roles such as: leading the recruiting efforts for The Ohio State University; supporting the campus recruiting integration of the financial services organization into various markets across the country; and building a campus strategy to support an alternative workforce and open a new office in Florida.
Francesca currently lives in Los Angeles, CA and leads the recruiting efforts for our Financial Services Organization across the country.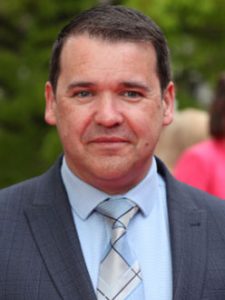 Gavin Connell – Co-Chair – Association of Higher Education Careers Services
Gavin Connell is Head of Careers at the Cooperative Education & Careers Division, University of Limerick. Gavin is masters qualified in Work and Organisational Behaviour with a primary degree in Human Resources. He has 20 years' industry experience in the areas of manufacturing, process engineering, learning & development, recruitment and HR in Ireland and also across the EMEA region.
Gavin currently supports students in developing employability skills and implementing their career plans, and is also responsible for engaging employers on all matters of graduate recruitment and employability. A significant element of this role is to influence policy formulation and planning within the university on issues relating to career development/employability as well as graduate employment. He holds a Level A/B Psychological Society qualification in Psychometric testing/Profiling and is also MBTI/EQi and Strengths-based coaching certified.
Gavin is currently the co-chair of the Association of Higher Education Careers Services (AHECS) in Ireland.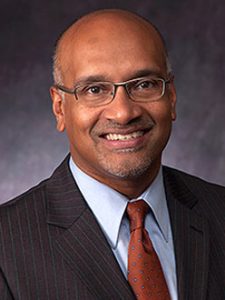 Gihan Fernando – Executive Director of the American University Career Center in Washington, DC
Gihan Fernando is the Executive Director of the American University Career Center in Washington, DC, and collaborates closely with faculty and deans across the university to serve the career needs of about 9000 undergraduate and graduate students.  Gihan has over 25 years of experience in higher education administration with a focus on career services, and before joining the AU community, held positions at Georgetown University Law Center, Cornell Law School and New York University School of Law. He is a member of the NACE Board of Directors, and served as the President of the Board of Directors of NALP, the Association for Legal Career Professionals, from 2007-2008. Gihan  received his BA in Political Economy from Johns Hopkins University, and his JD from Georgetown University Law Center.
Born to Sri Lankan parents in Ghana, Gihan considers himself a global citizen.  He grew up in Sri Lanka, Zambia and Malawi, before coming to the US to attend college.  He is passionate about access to higher education for all, and helping students find meaning and satisfaction in work and life.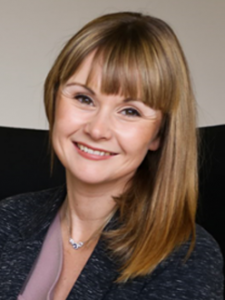 Helen Vaughan, Program Manager for University Success, Michael & Susan Dell Foundation
Helen is the Program Manager for University Success at the Michael & Susan Dell Foundation in their South Africa programs team. In this role, Helen manages the foundation's investment in University Success in South Africa, focusing on supporting students from low-income backgrounds to graduate, secure meaningful employment, and become leaders in their chosen professions. Prior to joining the foundation in 2015, Helen held various roles in the United Kingdom and the United Arab Emirates. Focusing on programs that supported young people to maximize their career potential, she worked across the corporate sector in graduate recruitment solutions, higher education at Imperial College London and on government-backed projects for the UK Department of Work and Pensions and the Dubai Institute for Human Resource Development. Helen graduated from the University of Cape Town, specializing in Labour, Organisational Psychology, and Human Resources Management.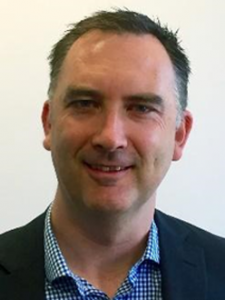 Jason Brown, Lecturer, Careers & Employability Learning, La Trobe University
Jason Brown is an academic focused on the design and delivery of careers and employability learning in the higher education curriculum at La Trobe University in Melbourne, Australia. His research interests include the psychosocial factors that contribute to the development of graduate employability, evidence-based practice, and the changing role of career development practitioners. Jason is a PhD candidate, leading the testing and development of the Australian Graduate Employability Scale (AGRADES) through the Australian Collaboratory for Careers Employability and Learning for Living (ACCELL) at the University of Southern Queensland. An experienced career development practitioner, Jason has over 20 years' experience designing and delivering career development programs and services in higher education and employment services, including 10 years as head of the careers service at La Trobe University.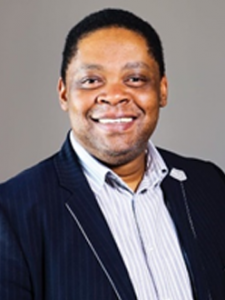 Jerome September, Dean of Student Affairs, University of the Witwatersrand
Jerome September was appointed as Dean of Student Affairs at Wits in May 2018. As Dean of Student Affairs, he has executive oversight for the student affairs portfolio which includes: campus housing and residence life, counselling and career development, campus health, student governance, leadership and development, Wits Sport, and working collaboratively across the university on initiatives related to the student experience and student success.
September was previously Head of Student Affairs at Sol Plaatje University, Northern Cape, where he was responsible for setting up and laying the foundations of the student affairs division of the then 2 year old university. Prior to SPU, September worked at his alma mater, the University of Cape Town (UCT) for over a decade. UCT, September was manager for Student Governance and Leadership in the Student Affairs Department from 2005 to 2012. He was responsible, inter alia, for managing the complex student governance portfolio, including facilitating dialogue between student leaders and University authorities, and managing and co-ordinating various leadership development initiatives. During this period he was also chief electoral officer for the annual SRC elections.
In 2012, September became Youth Development Director at Citizens Movement, a Cape Town based organization. He returned to UCT in 2014 and worked as Special Projects Advisor to the Director of the International Academic Programmes Office until 2015.
September serves on the University South Africa (USAf) Strategy Group on Transformation, and is a member of the Ministerial Task Team on Sexual Harassment and Gender-based violence in Higher Education by the Minister of Higher Education, Science and Technology.
September holds a Bachelors of Arts degree in Political Studies and a Master of Philosophy degree in human rights from UCT. He is currently pursuing a Doctor of Business Administration at the University of Bath in the UK.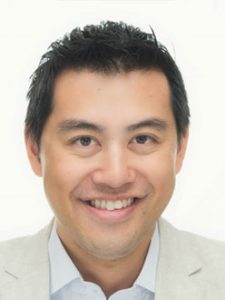 Jonathan Kwan – Executive Director – South East Asian Association of Graduate Employers
With close to 20 years of experience as a career coach and management consultant, Jon is the Executive Director of the South East Asian Association of Graduate Employers (SEAAGE), and an external career advisor to the world's top business schools including Cambridge (Judge), HKUST, INSEAD & NUS. Originally from Toronto, Jon spent 8 years in the Consulting practice of one of the largest professional services firms in the world, most recently with their Global Future of Work Centre of Excellence. Currently, he's fascinated by the idea of applying Design Thinking principles to individuals in their careers. Having lived & worked on 3 continents, he is now based in Singapore.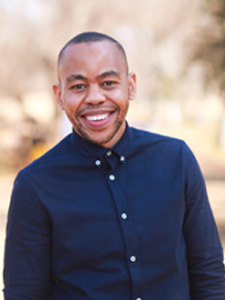 Katlego Thindisa, Program Manager in the Education Innovation Department, University of Pretoria
Katlego is the Program Manager for the Dell Young Leaders and Sikelela Scholars programs at the University of Pretoria. These projects are funded by the Michael & Susan Dell Foundation and operationalised through the university's Education Innovation Department. Katlego joined the University of Pretoria in 2019, following significant experience in program management roles in higher education and a role as Chief Education Specialist, where he drove projects in education development and solutions. He also held responsibility as Head Financial Officer. Katlego is deeply committed to youth development and has taken on voluntary roles in this space. Katlego holds a Bachelor of Commerce with Honours in Accounting Science and professional certification from the Association of Chartered Certified Accountants in South Africa.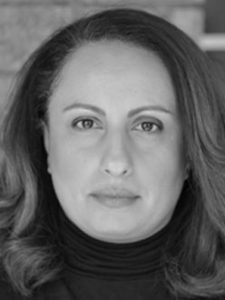 Lily Abediny, Assistant Director – Career Exploration & Education, University of Toronto
Lily Abediny is the Assistant Director, Career Exploration & Education, at the University of Toronto. Lily is a student life professional with 17-years of experience in career services, experiential learning, student development, alumni relations, and administration.  She currently leads a highly motivated team of career professionals dedicated to the career success of Canada's largest and most diverse student/graduate population. The Career Exploration & Education team is known for its career curriculum framework, championing equity, diversity and inclusion initiatives, and fostering collaborative relationships with career co-educators and employers.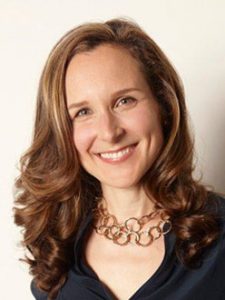 Lindsey Pollak, New York Times bestselling author and one of the world's leading experts on Millennials and today's multigenerational workplace
Lindsey Pollak is a New York Times bestselling author of 3 books and one of the world's leading experts on today's multigenerational workplace. She was recently named on the 2020 Thinkers50 Radar List of global management thinkers, whose work is shaping the future of how organisations are managed and led.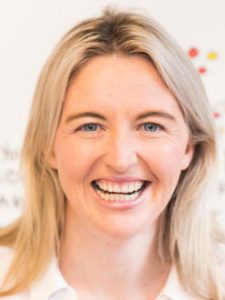 Lucy Zucker, Head of Client Success APAC, Cappfinity
Lucy Zucker is the Head of Client Success, Asia Pacific at Cappfinity. Prior to opening the APAC Office, she led the Product and Advisory Team at Gartner, where she supported HR strategy at over 250 ANZ Midsized Companies and produced research in Diversity & Inclusion, Recruitment, the Future of Work, and Leadership in Higher Education.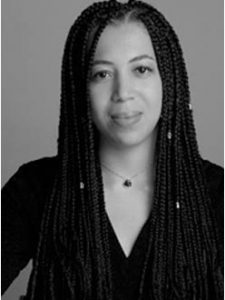 Naomi Kellman, Senior Manager for Schools and Universities, Rare Recruitment
Naomi Kellman joined Rare in 2011, where she founded Target Oxbridge, a programme that has helped over 200 Black African and Caribbean students secure Oxbridge offers, and currently supports 160 students a year. Naomi spent 2012 – 2015 working on education policy at the Department for Education and the Treasury, and has served as a secondary school governor. Naomi co-founded the BAME Fast Stream Network and the Oxford Black Alumni Network, and has made appearances on Sky News, BBC News, BBC Radio and Channel 5 News to discuss Oxbridge access and diversity in recruitment. She is currently Rare's Senior Manager for Schools and Universities, a Trustee for Ebony Horse Club, and a member of the University of Oxford's History Faculty Advisory Panel.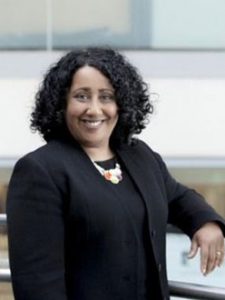 Dr Nalayini Thambar, Director of Careers and Employability, University of Nottingham
Nalayini is Director of Careers and Employability at the University of Nottingham which has campuses in the UK, China and Malaysia and where she has led the establishment of expert services within Faculties, the development of non-clinical placement activity across the UK campus and is currently leading work to articulate professional competencies across the curriculum. She is an active researcher into the professional identity of HE Careers Professionals and as Quality Director for AGCAS has led the creation and implementation of the first AGCAS-originated Membership Quality Standard and the mapping of professional pathways across careers services in UK higher education.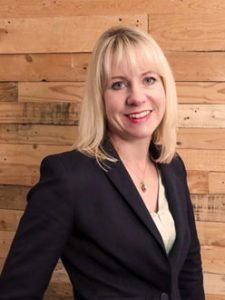 Nicky Garcea, Co-Founder and Chief Customer Officer, Cappfinity
Nicky Garcea is the co-founder and Chief Customer Officer at Cappfinity. She is an IO Psychologist who has been designing and delivering strengths and essential skills products for the last two decades. She has led on several industry award-winning solutions that have been recognised for innovation, diversity and the promotion of social mobility.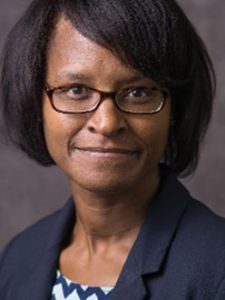 Nicole Hall, Director, Career & Professional Development, University of North Carolina Greensboro
Nicole serves as the director of UNCG Career & Professional Development where she leads a team of career coaching, employer relations, and operations support professionals. Nicole has led career teams for over 15 years as executive director, Market Readiness & Employment with Wake Forest University's School of Business and executive director of the Office of Alumni and Career Services at Pepperdine University's Graziadio School of Business and Management. She previously co-chaired the annual conference committee as well as the inclusion committee for the National Association of Colleges and Employers. Nicole is also past president of the MBA Career Services & Employer Alliance, a global professional association for individuals in the field of graduate management career services and MBA corporate employers. She earned her B.S. in Marketing from the Kelley School of Business at Indiana University and her MBA from Pepperdine University and is currently enrolled in the Educational Leadership and Cultural Studies PhD program at UNC Greensboro.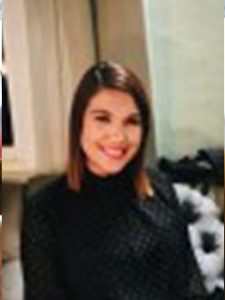 Nicole Petersen, Head of Careers and Alumni /Moshal South Africa, Moshal Scholarship Program
Nicole joined the team as Career's Coordinator in December 2017 for the southern part of South Africa and has recently added the Moshal national alumni community to her portfolio. As an HR business partner by trade her passion has always been within the young talent development space. For Nicole it is a great privilege and honour to contribute the competencies she gained within corporate SA, to the Moshal Scholarship Program. She sees coaching and developing Moshal scholars for the world of work as her true calling and passion. Nicole has a B.Com post graduate qualification in Industrial Psychology.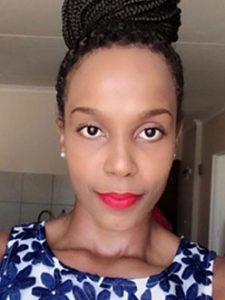 Nokuthula Zama, Program Coordinator/ Moshal UP & UJ, Moshal Scholarship Program
Nokuthula Zama is a Golden Key Society member who holds an MPhil degree from UCT, BA (Hons) Industrial Psychology degree from UNISA and BA Industrial Psychology & Sociology degree from the University of Witwatersrand. She joined the Moshal Scholarship Program (MSP) in 2018 as a Program Coordinator, and she supports students at University of Pretoria, University of Johannesburg, and University of Witwatersrand medical students. Prior to joining MSP, she worked in the Human Capital Development space focussed on Pipeline Development Programmes including Bursary, Internship, Studentship and Postdoc programmes. She is passionate about talent development and providing wrap around support to MSP scholars to ensure they pass well, complete their qualifications, and develop into well valued, high performing and holistic individuals.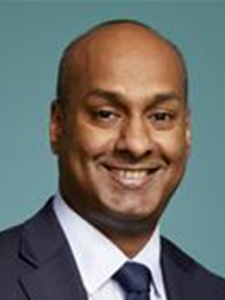 Michael Nathan, Emerging Talent Lead, Mace
Michael has managed recruitment and development of graduates, undergraduates and School leavers for market leading employers in Retail, Banking and Construction for over 16 years.
Mace is a global construction and consultancy company with an award-winning approach to Emerging Talent. In 2019, Mace had the highest ranking for a Construction company in the UK's Top 100 Undergraduate Employers and won the award for Best Advanced Apprenticeship at the School Leaver Awards 2019. Mace has also been shortlisted in the 'Apprenticeship Initiative of the Year' category at the 2018 and 2019 Construction News Talent Awards.
Michaels work includes supporting the Skills agenda led by the UK's Construction Leadership Council. Michael is currently the Sector Lead for employers from the Built Environment within the UK's Institute for Student Employers (ISE) and a member of the Greater London Authority's Apprenticeship Advisory Group.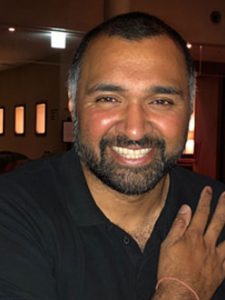 Rajesh Patel, Associate Director: Student Experience, University of Leicester
Raj's experience spans the public and private sector, and roles in Higher Education, Career Development, Consultancy and Recruitment. This includes engaging employers and recruiting on their behalf. As well as working with government departments in the UK to research and implement skills policy.
Joining Leicester in 2012, to help lead and shape its Career Development Service. This work went on to be recognised by the Institute of Student Employers, Career Development Institute and Times Higher Education Awards. It also helped Leicester feature amongst the top 25 universities, most targeted by the Times' Top 100 graduate employers, for the first time in its history.
Raj is currently responsible for 'Student Voice and Partnerships' at Leicester, and works with stakeholders across the institution to understand and improve the student experience. His remit also includes preparation and delivery of the UK government's National Student Survey, and its recently published Graduate Outcomes Survey. As well as activity that supports Welcome, Induction and Student Volunteering.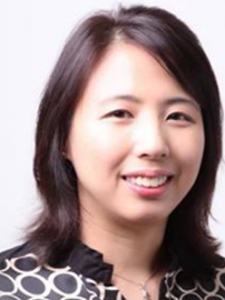 Rhoda Yap, Chief Operating Officer and the Career Development Director, Asia School of Business
Rhoda Yap is the Chief Operating Officer and the Career Development Director of Asia School of Business in collaboration with MIT Sloan, where she is currently entrusted in laying the foundations necessary for scaling and continued innovation. Prior to joining ASB, she ran a leading Asian lifestyle brand where she spearheaded the professionalization of the company. Before her return to Malaysia, she was based in the United States, where she had a career with McKinsey & Co. Her current professional interests are talent management and career development. Rhoda holds an MBA from Cornell University and an LLB (Hons) from King's College London.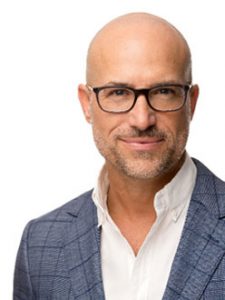 Shawn VanDerziel – Executive Director – NACE (National Association of Colleges and Employers)
As executive director of NACE, Shawn VanDerziel leads the association of 13,500+ professionals at more than 3,100 employing organizations and educational institutions engaged in the career development and employment of college students and alumni.
Prior to joining the NACE staff, Shawn was with the Field Museum of Natural History in Chicago for 23 years, where he most recently served as chief human resources officer and as chief of staff.  His earlier roles included a corporate recruiting position with Norrell Corporation and a position in higher education as associate director of student enrollment at National Louis University.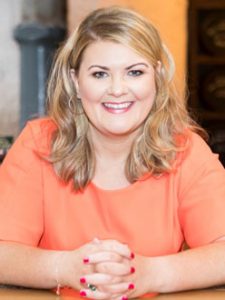 Sinéad D'Arcy – Head of Graduate Programme & iGrow – Irish Distillers Pernod Rickard
Sinéad is Head of the Jameson International Graduate Programme. As an experienced HR training & development professional Sinéad has a passion for the attraction, selection, development & retention of graduate talent. Her role includes recruitment of best fit graduate talent, design of the programmes award winning training & development offering & the development, implementation & evaluation of the graduate management framework for a global network of 75 Brand Ambassadors based across 50 international markets. Sinéad has a keen interest in the evolution of the workforce, in particular, the impact of new generations such as Millennials and Centennials on the workplace.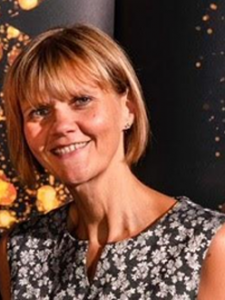 Shelagh Green, Director for Careers and Employability, University of Edinburgh
Shelagh Green, is Director for Careers & Employability at the University of Edinburgh.  She leads development and delivery of careers and employability for the diverse range of students from across the globe. Her team works with students, graduates, employers and university colleagues to empower and inspire students to make successful transitions to life beyond the University. Shelagh has over 20 years' experience in careers and employability, building on previous experience work in out-placement and redundancy support. From 2016-18 she was President of AGCAS and currently represents Higher Education on the Scottish Government Careers Strategy Steering Group.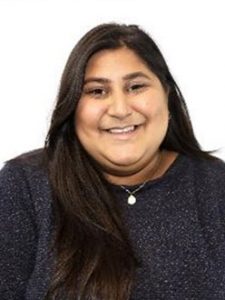 Sherry Iqbal, Education Officer, Leeds Beckett Students' Union
Sherry is currently in her second term as Education Officer at Leeds Beckett Students' Union. Sherry's work focusses on improving the Educational experiences of students, improving access to Education and creating a sense of belonging at University. She has been instrumental in improving the experiences of students, whether it's setting up the Black Asian & Minoritised Ethnicity (BAME) Ambassador scheme, increasing support at University for BAME Students or improving the satisfaction of BAME students at University. Her objective has included successfully receiving over £5000 in funding to support the BAME Ambassador scheme activity, exploring BAME students experiences of employability and organising campaigns such as 'Decolonise my Campus' and 'My Racist Campus.'
Before Sherry came to Leeds Beckett she was President of Middlesbrough College Students' Union and deferred her University place twice. When she did arrive to Leeds Beckett, she studied a BSc (Hons) Speech and Language Therapy. Sherry actively previously engaged with organisations such as the Association of Colleges and NUS and was on the NUS Welfare Zone Committee, and recently spoke at the AGCAS & UUK conference and an APPG on students Returning to Campus. Sherry is passionate about access and support in education for people of all backgrounds.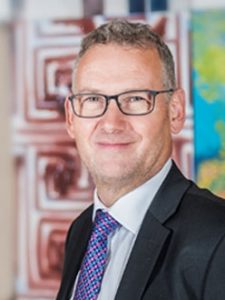 Stephen Isherwood – Chief Executive – Institute of Student Employers
Stephen was appointed Chief Executive of the ISE in June 2013. Prior to joining the ISE, he was Head of Graduate Recruitment UK & Ireland at EY. Stephen has extensive experience in the recruitment and development of students, both graduates and school leavers. In addition to his current role, Stephen sits on several steering groups related to higher education and is a trustee of Ashorne Hill Management College. In 2019 he was appointed as a special advisor to Dame Shirley Pearce's TEF review. He has presented to various committees in the Houses of Parliament and often appears in national and local media.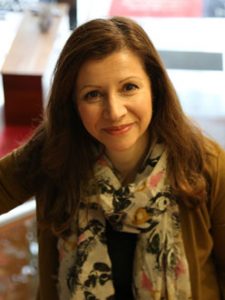 Tina Papadakos, Careers Consultant – Careers & Employability, Swinburne University of Technology
Tina Papadakos joined Swinburne University of Technology, Australia, in 2015 as a Careers Consultant within Careers & Employability, Student Engagement, and is passionate about supporting tertiary students and graduates to develop a vision and purpose for their professional lives. She is on the pulse of the student experience, providing individual and group careers-focussed services and programs to students across the institute, and supports faculty to embed career development strategies within curriculum. Tina holds membership to the National Association of Graduate Careers Advisory Services (NAGCAS), Career Development Association of Australia (CDAA) and the Australian Psychological Society (APS), and has over 25 years' experience as a psychologist focussed on vocational assessment, careers counselling and organisational development services to education, industry, students and adults. This work has been informed by principles drawn from a combination of vocational and positive psychology theories and practices. Tina also provides commentary to ABC radio and print media on career-related matters.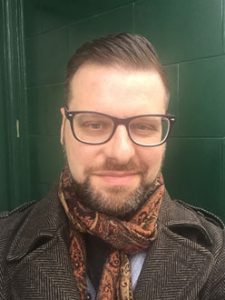 Tristram Hooley – Chief Research Officer – Institute of Student Employers
Tristram Hooley is Chief Research Officer at the ISE where he researches the student labour market. In recent months he has conducted a number of detailed studies on the impact of Covid-19 on the labour market. He also holds professorial roles at the University of Derby, the Inland Norway University of Applied Sciences and Canterbury Christ Church University. His wider research interests focus on career and career education and guidance. He has published eight books and numerous articles and reports. He also writes the Adventures in Career Development blog at https://adventuresincareerdevelopment.wordpress.com/.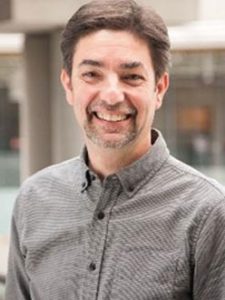 Tony Botelho, Director – Career and Volunteer Services, Simon Fraser University
Tony Botelho is the Director of Career & Volunteer Services at Simon Fraser University (Canada). He was awarded the Stu Conger Award for Leadership in Career Development (2019) for his innovative work in career education and the Rob Shea Research Award (2014) for his research on the role of career education in the contemporary university environment. SFU Career & Volunteer Services has been identified as one of the top three university career centres in Canada (2017) and also recognized as the Career Development Organization of the Year by the BC Career Development Association (2018).